Campaign for bailiff reform
15.03.2017
Citizens Advice is working with other agencies across the country, to review the bailiff industry. We're looking to gather people's experiences with bailiffs and make recommendations about how the industry could improve.
Visit www.bailiffreform.org for more information and to input into the campaign.
Advice on bailiffs: www.citizensadvice.org.uk/debt-and-money/action-your-creditor-can-take/bailiffs/
If you have debt issues, whether bailiffs are involved or not, get in touch:
Telephone Advice Line: 03444 77 1010
Visit us in the City Centre: www.bcabs.org.uk/page/view/visit-us
Drop-in debt clinics: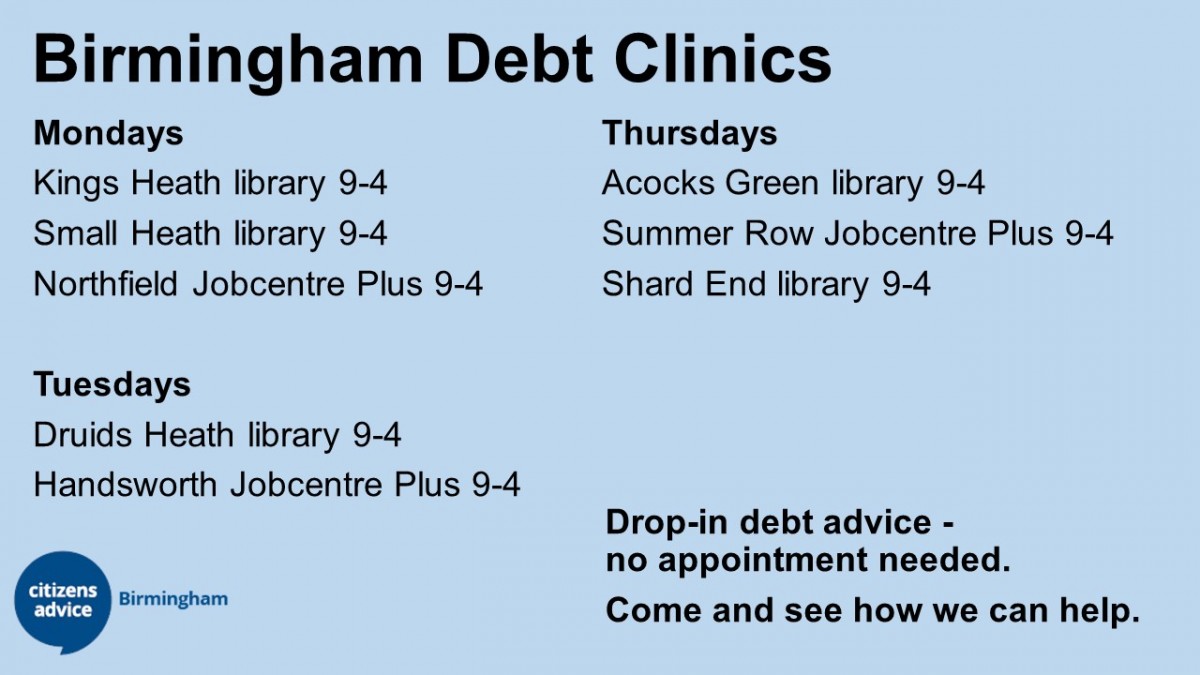 More on the campaign:
"Concerns over the impact of the bailiff's knock at the door have been long raised by debt advice agencies and other charities, based on the experiences shared with us by people in financial difficulty week in, week out.
In recent years, some limited progress has been made in improving bailiff law, resulting in the 2014 bailiff reforms in England and Wales, known as Taking Control of Goods.
However, these reforms have had only limited success – and people contacting debt advice charities continue to report widespread problems with the behaviour of bailiffs and bailiff firms.
Our seven organisations – AdviceUK, Christians Against Poverty, Citizens Advice, Money Advice Trust, StepChange Debt Charity, The Children's Society, Z2K – have all seen the impact of continued problems in the bailiff industry on the front line of the services they provide.
As we approach the Ministry of Justice's three-year review of the reforms, our Taking Control campaigns aims to highlight the experiences of our clients with bailiff action in the last three years, with recommendations for further reform.
As part of the campaign, we are inviting people who have been visited by a bailiff since April 2014 to share their experience"
< Back to news and events