Help with debts
11.01.2017
We know the new year can be a challenging time money-wise but we have information to help.
There's an online budgeting tool to work out where you spend and where to save.
We have all sorts of online advice about dealing with money and debts.
Did you know? Priority debts are the most important ones to deal with. They have the most serious consequences - like being evicted, losing your house or getting a court fine. Make sure you deal with these first.
We've put together five simple steps for dealing with debt.
For more help with debt, we have drop-in sessions around Birmingham.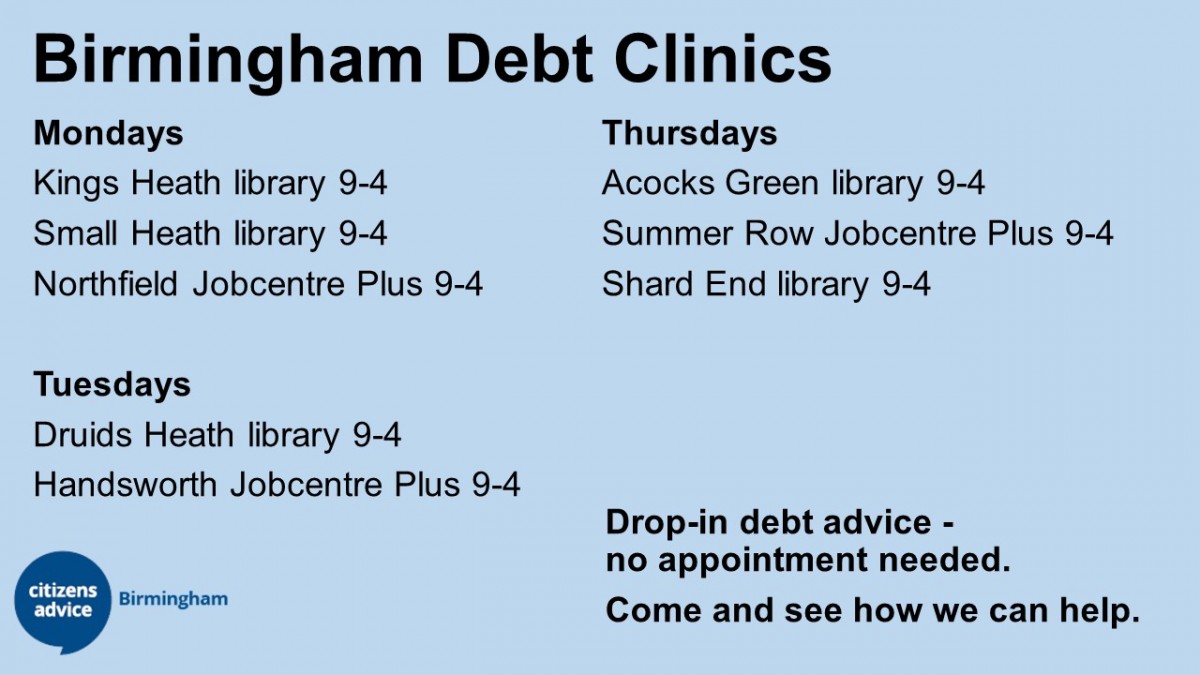 < Back to news and events