Scams Awareness Month - don't let Gran get scammed
18.07.2016
Look out for scams and help protect vulnerable neighbours, friends and family from scammers and fraudsters.
For advice, call the Citizens Advice consumer helpline on 08454 04 05 06.
Scammers may target people by post; some common ways include:
Lotteries – a letter telling you you've won a huge prize, but you have to send "processing" or "administration" payments.
Think - if you didn't buy a ticket, you can't win!
Advance fees - the scammer promises you a share of a big payment that they need to get out of a foreign country, but they want your bank details.
Stop - don't provide your bank details!
Clairvoyants and Psychics - a so-called psychic or clairvoyant writes to you with predictions, including dire consequences unless you pay them a fee.
Don't be fooled - if you send money you will get little or nothing in return, and are likely to be bombarded by further scam mailings.
#scamaware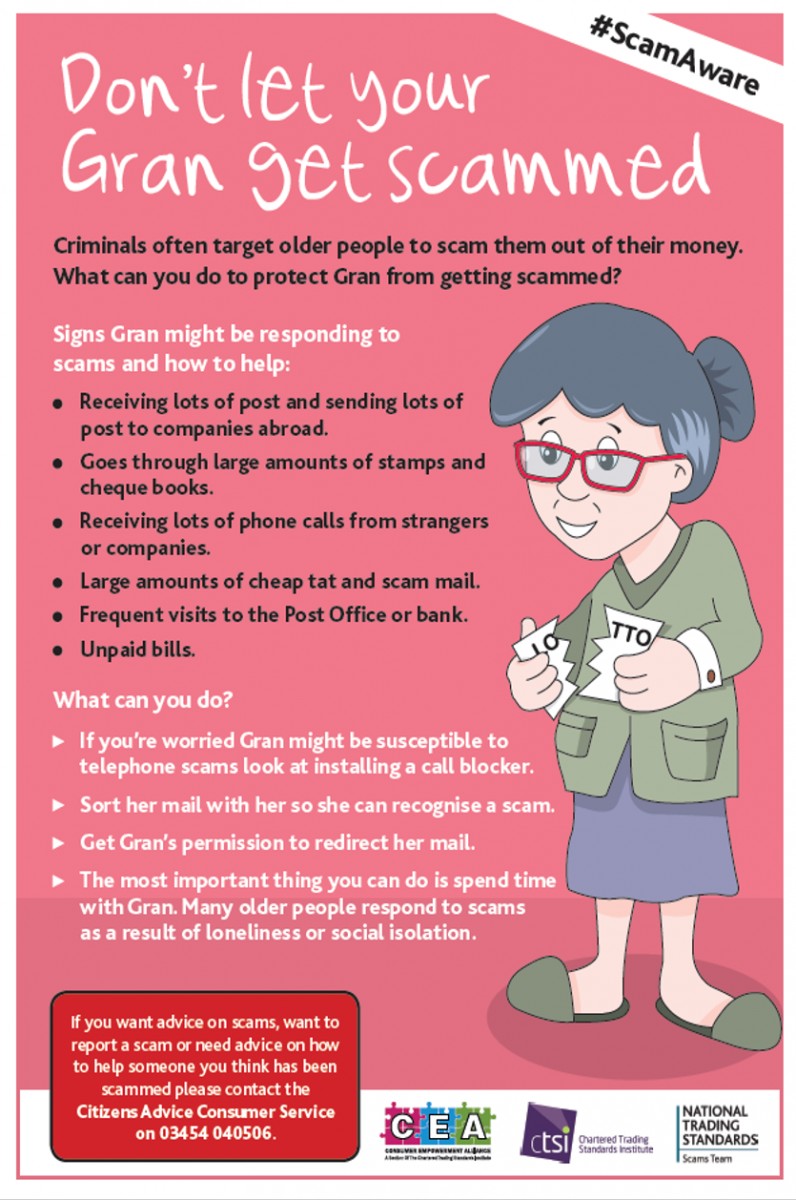 < Back to news and events