Deaf project update - Barrier Busting
02.04.2018
Deaf project update - Barrier Busting

Following the ending of the Big Lottery funded "Barrier Busting with BSL" project, we are pleased that we have been able to retain the services of Julian our Deaf/BSL adviser, and continue to offer appointments to the Deaf community in Birmingham.

The loss of designated funding means we have had to make some reduction to the scope of the service we can offer, with our focus now primarily being welfare benefits related work. However, as benefits enquiries are the most frequently requested form of assistance, we are confident this continues to be a valuable resource for the Deaf community.

Over the past two years, Julian's work has included ensuring Deaf clients are receiving all the financial support they are entitled to, assisting them to navigate complex administrative systems, and helping to challenge incorrect disability benefits decisions.

Julian has also been proactive in raising issues with statutory bodies where systems have caused a particular barrier for the Deaf community.
Feedback has been very positive, with clients particularly appreciative of the opportunity to communicate their issues in their first language of BSL.

The Citizens Advice Birmingham Deaf advice service is by appointment only with appointments available Tuesday, Wednesday and Thursday each week.
To book an appointment:
- contact us by SMS/text on 07786 202 305
- email deafadvice@bcabs.org.uk
- or phone 0121 262 3863, leaving your name and contact information

For more information, see the Deaf Advice section within our website: http://bcabs.org.uk/page/view/deafadvice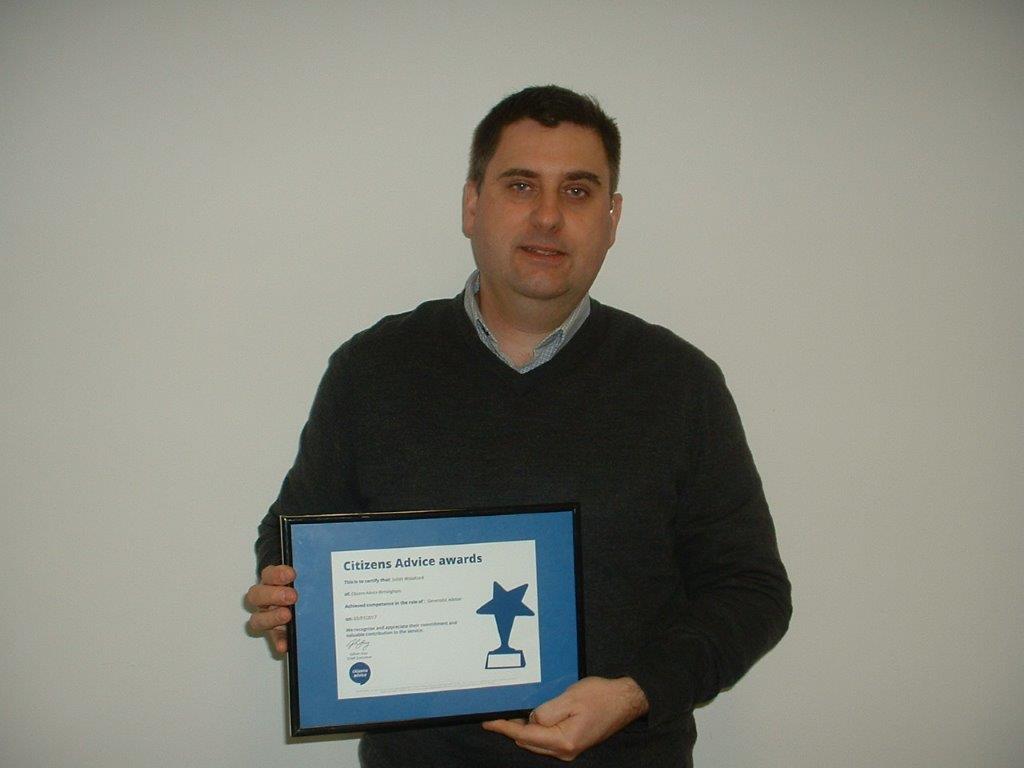 < Back to news and events