Deaf Advice Service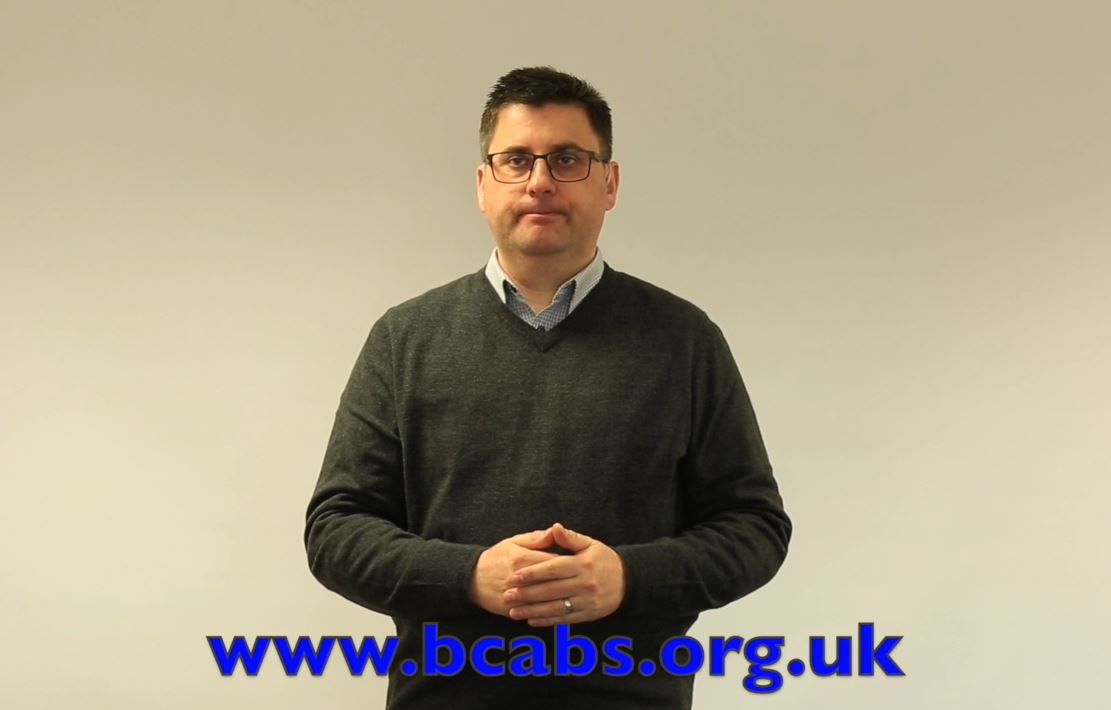 Click to watch British Sign Language Video
Deaf Advisor can help you with many problems or information on:
Benefits (e.g. PIP form, JSA, ESA advice)
Employment (Not Careers Advice)
Debt
Housing
Letters, Forms and Bills
Benefits check
And much more...
Free, Confidential, Impartial & Independent.
British Sign Language interpreter provided.
Home visits or telephone advice are not available.
Opening Times:
Monday Appointments available from 10.30am to 3.00pm
Tuesday Appointments available from 10.30am to 3.00pm
Wednesday Appointments available from 10.30am to 3.00pm
Thursday Appointments available from 10.30am to 3.00pm
Friday Closed
Saturday Closed
To book an appointment please contact us and provide us with the following:
Your full name
Your email or text number
What is your query

Contact: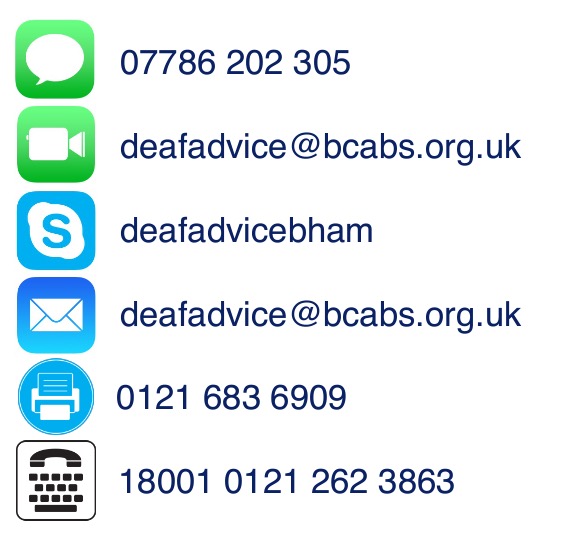 www.facebook.com/Deaf-Advice-Citizens-Advice-Birmingham-174993379655237
Find us: