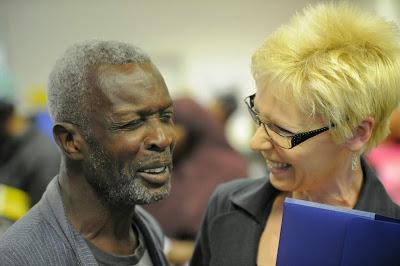 What difference have we made?
Unlike many other advice services, Citizens Advice Birmingham can offer quality advice. We comply with national Citizens Advice training requirements and, whilst other organisations have generalist quality marks e.g. PQASSO and ISO 9000, Citizens Advice Birmingham holds the Advice Quality Mark.
Our service relies on volunteers
We have regular active volunteers who between them contribute over 600 hours per week. We offer a variety of roles to match people's skills and time commitments. Over 18% of our volunteers go on to paid employment when they leave us.